Wojciech Sumlet
Anna Czyż
Michalina Zyga
Mikołaj Zamaryka
#residential
#3D inventory
#refurbishment
Design for the renovation of the front and back facades of the tenement house at Wielopole
Street in Cracow.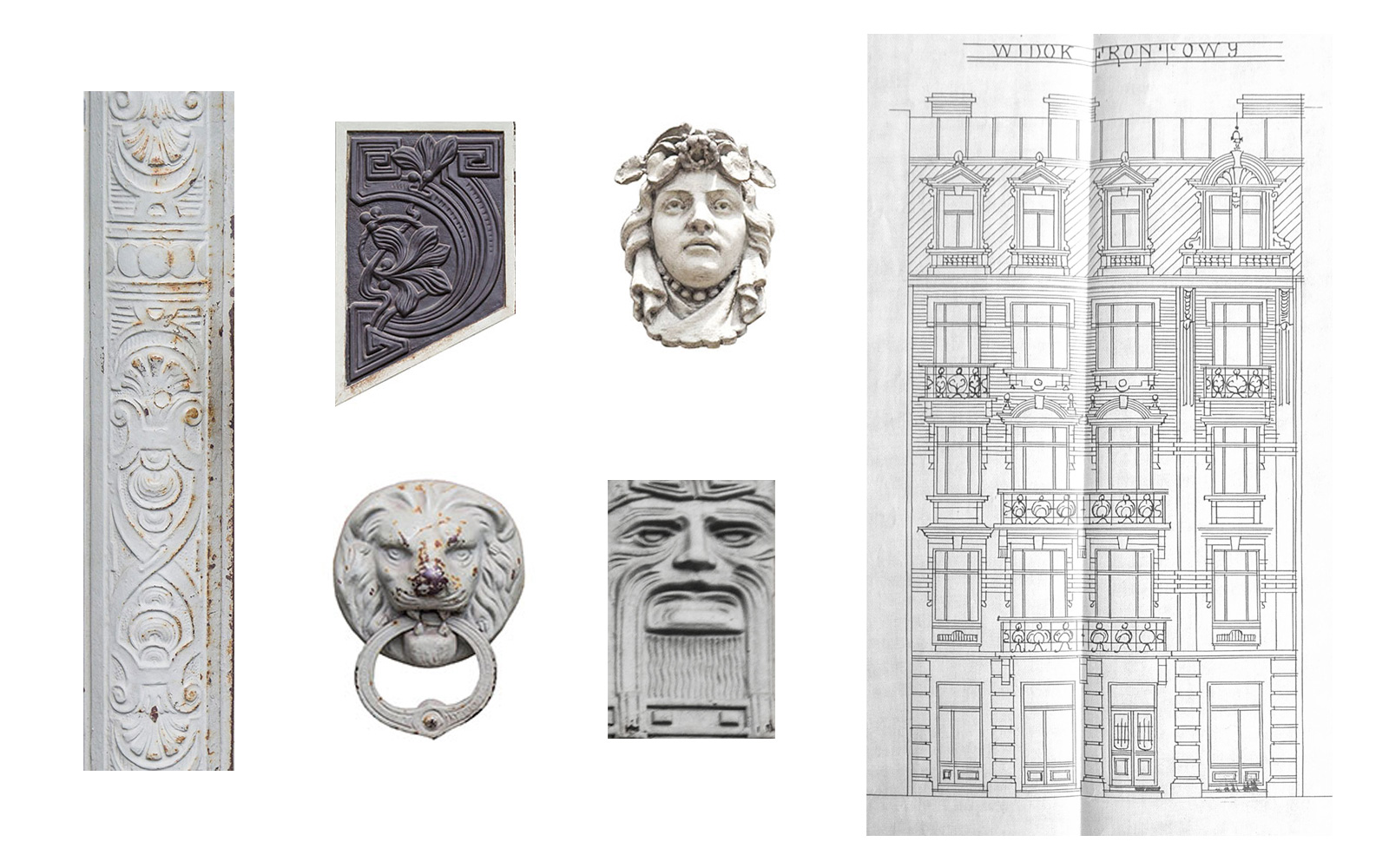 The building was an Art Nouveau tenement house from 1910 by Cracow's architect – Aleksander Biborski. A building with a high facade and a multitude of details that are not visible at first glance.
Additionally, a full 3D inventory based on laser scanning was performed for the tenement house.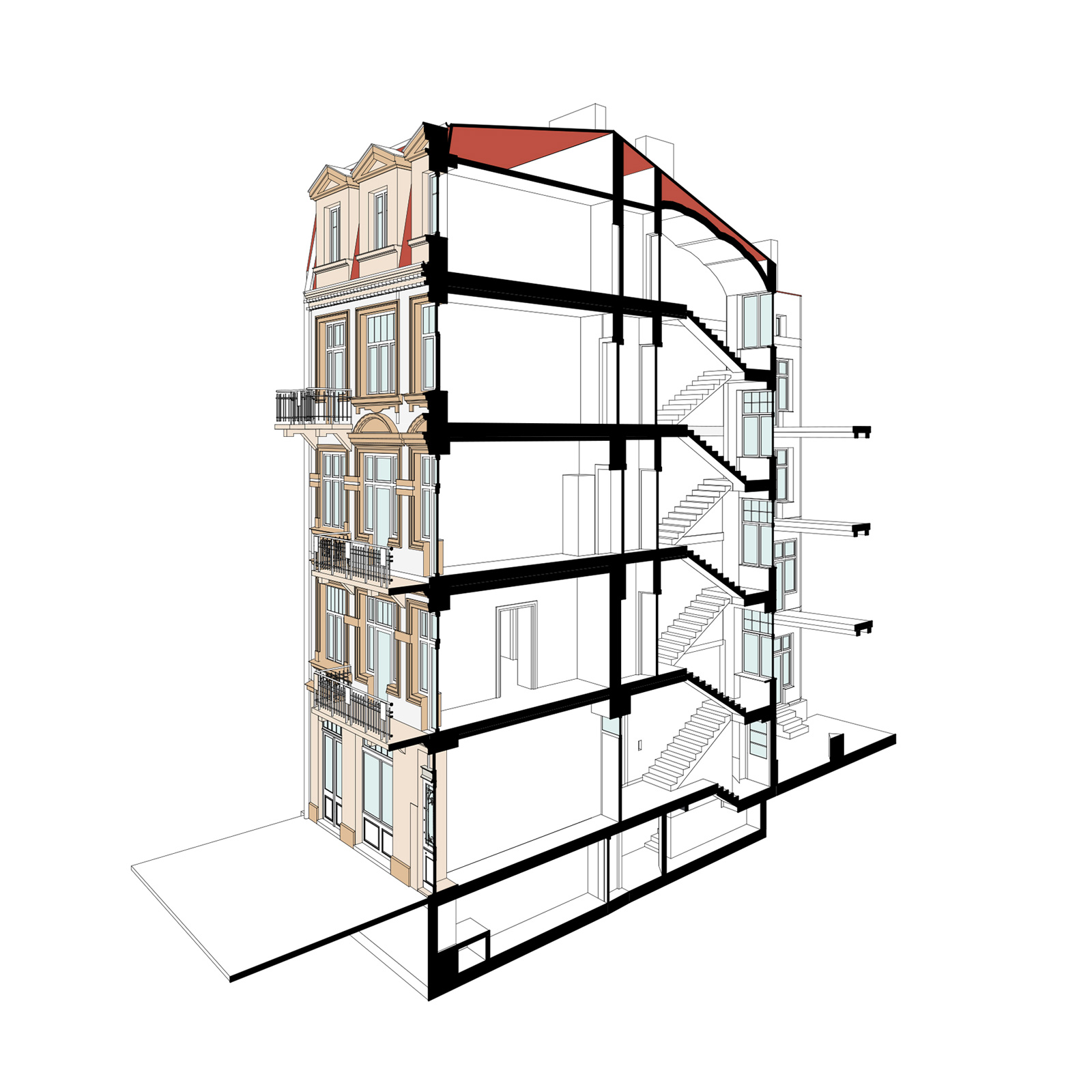 Color variants agreed with WUOZ (Provincial Office for the Protection of Monuments)