Warsaw Police Headquarters
Wojciech Sumlet
Tomasz Folwarski
Michalina Hallmann
Anna Czyż
Maciej Pitek
Marta Lichaczewska
Mikołaj Zamaryka
#commercial
#interiors
#3D inventory
#refurbishment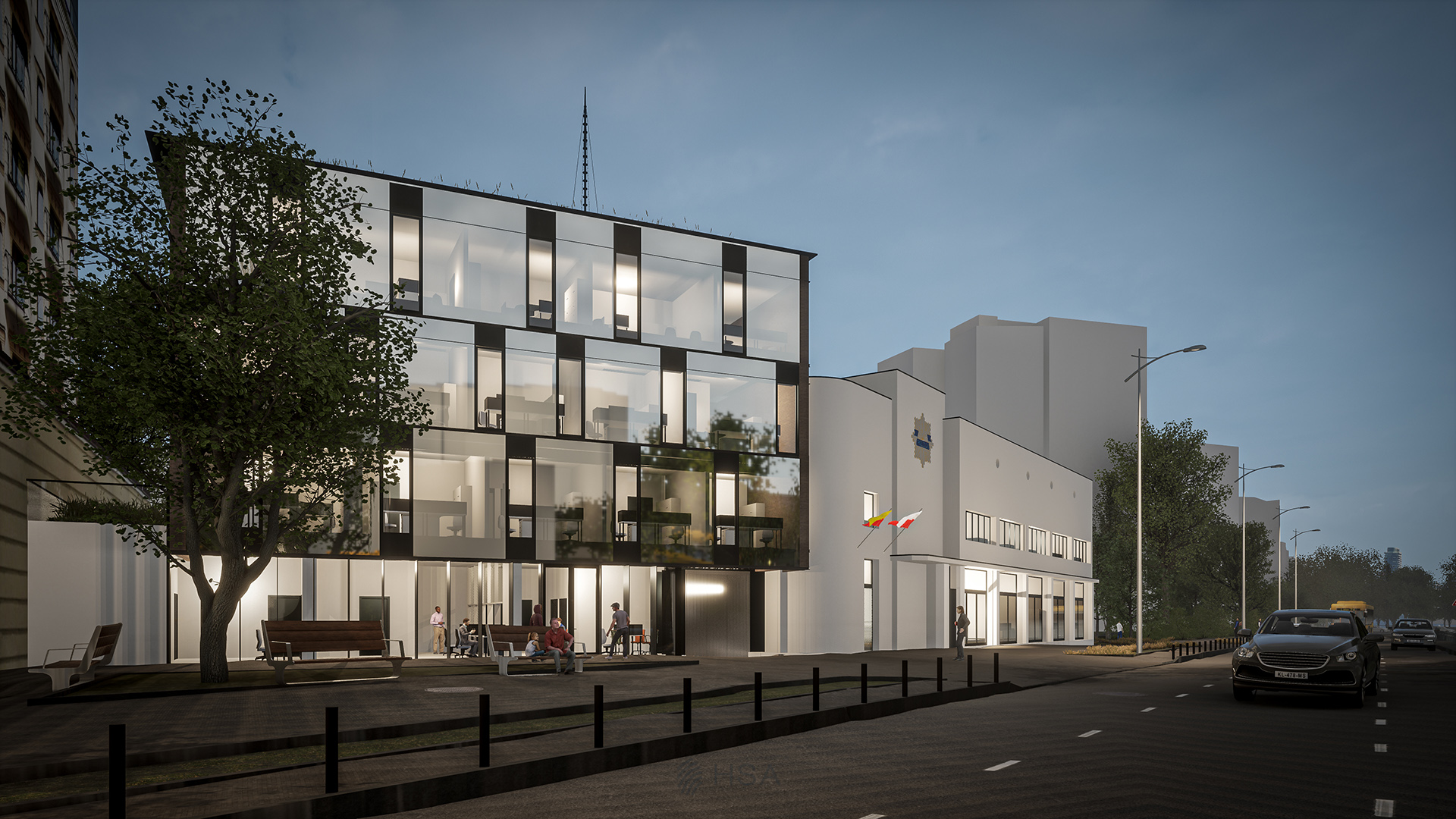 Conceptual design for redevelopment of a historic building into an administrative and office building as well as construction of a new four-storey office building, with a three-level underground garage, for the District Police Headquarters.
The project assumed an intergenerational dialogue and integration of buildings from different historical periods. The building under consideration at Belwederska Street, which currently houses the headquarters of the police, is a modernistic solid designed in accordance with functionalist principles before 1929. As a result of war damage, the structure of the building was deeply distorted. The idea was to restore the original monumental building with the reconstruction, modernisation of the interior and exposing the characteristic garage space under the hall roof.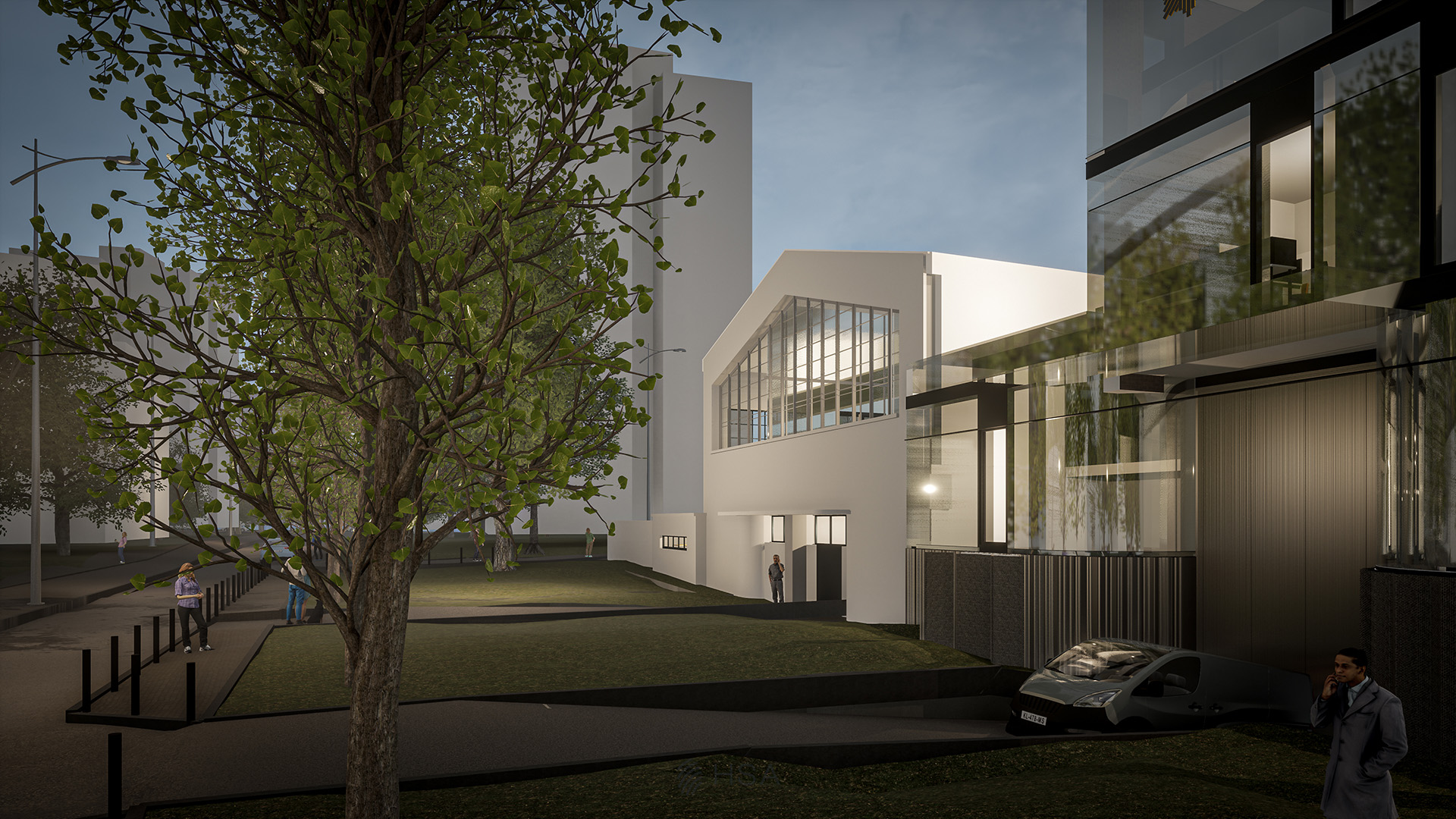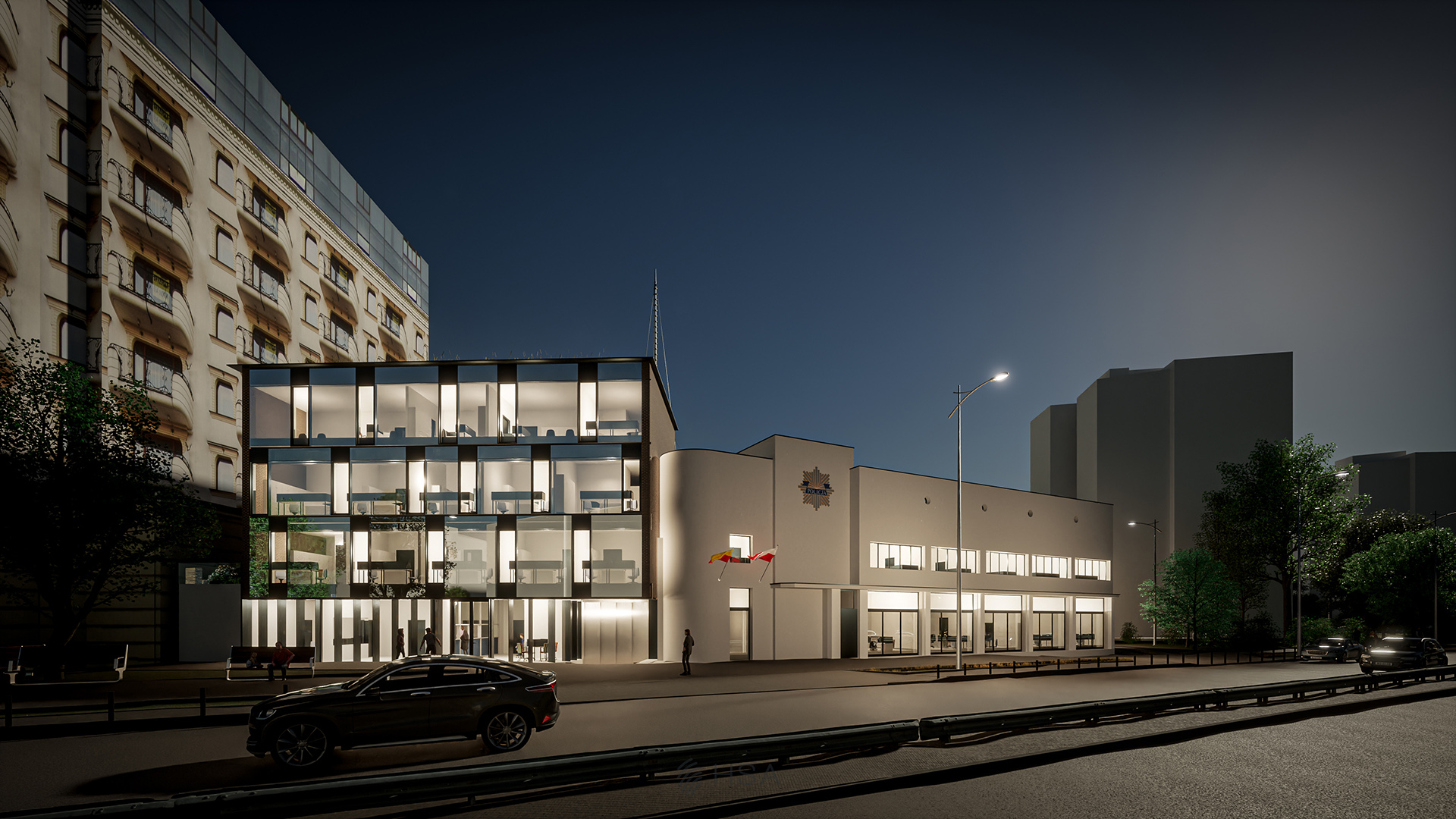 It is assumed that the interiors of the entire building will be rebuilt and modernised.
The new administration and office building is an architectural composition of several solids of different heights and functions, but consistent in its external aesthetic expression. A deliberate aesthetic move is to differentiate the compositional character of the façades of the new, contemporary buildings in relation to the historic building. The introduction of large-format façade modules and the use of glass and metal in the finishing details emphasise the time of construction of these buildings.
In order to achieve the effect of dialogue with the historic building and integrate the volumes in the external aesthetic expression, we prepared colour codes for the finishing elements in shades of light grey and patinated aluminium.