Wojciech Sumlet
Anna Czyż
Wiktoria Surgota
Mikołaj Zamaryka
#commercial
#interiors
#3D inventory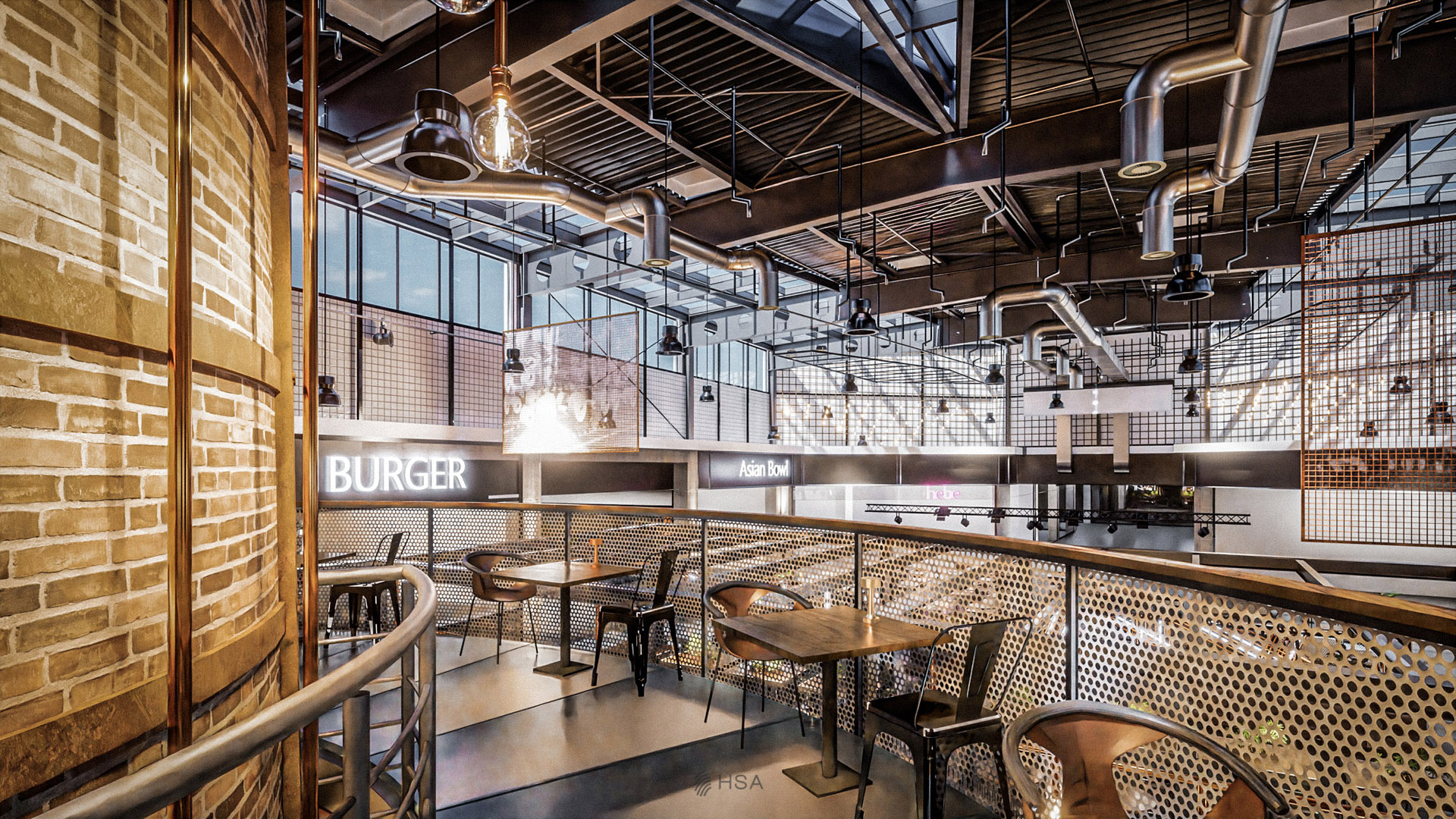 Design of a shopping mall, referring to the former Cotton Industry Factory in Bełchatów.
The concept of interiors, corridors and the food court is maintained in the industrial style with accents referring to the history of cotton production.
The food court space is designed in a multifunctional and diversified way, giving the possibility of organizing events in the southern part, due to the mobility of the facilities. The northern part, enriched by the steel structure and the development around the chimney, offers more possibilities for relaxation and dining areas. The counters of all the restaurants have been coherently integrated into the idea of an industrial public space.
The corridors leading from the centre of the project are on the one hand an extension of the food court concept and on the other a friendly spaces between the shops. The use of steel, copper and metal grids give the feeling of style. The parametric lighting in the skylights of the corridors refers to the foodcourt space as well as history of place by yarns and threads.