Conceptual, construction and executive design of rebuilding two apartments in a tenement house from the 19th century into a massage and cosmetics room.
The decor is in an eclectic style. Character results from the context of the place. On one hand, there is the nineteenth-century urban fabric and the historic center of Cracow.
On the other hand, the investor's desire was for the interior to radiate some shade of modernity and surprise, hence the artificial grass on the walls and original combinations of not necessarily obvious materials.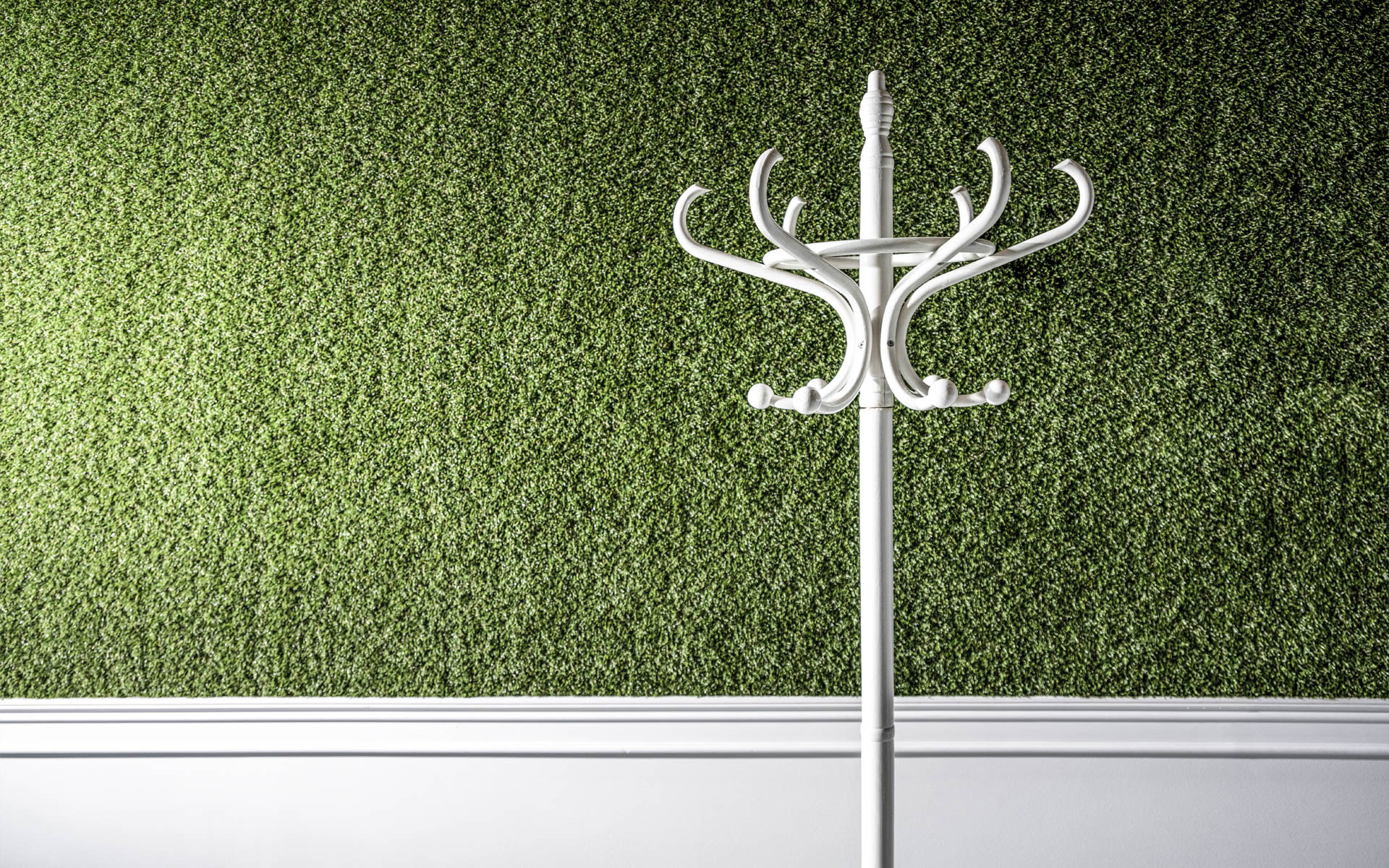 Functionally, the whole consists of three separate massage rooms, pedicure, manicure and sauna.