Malopolska st., Czestochowa
Wojciech Sumlet
Anna Czyż
Maciej Pitek
Weronika Walczak
#residential
#interiors
#3D inventory
The house extension project assumed the addition of two semi-independent blocks. The first one is a garage for six cars with special lifts inside, which allows parking on two levels. The second block is the SPA building with a gym and gastronomic part.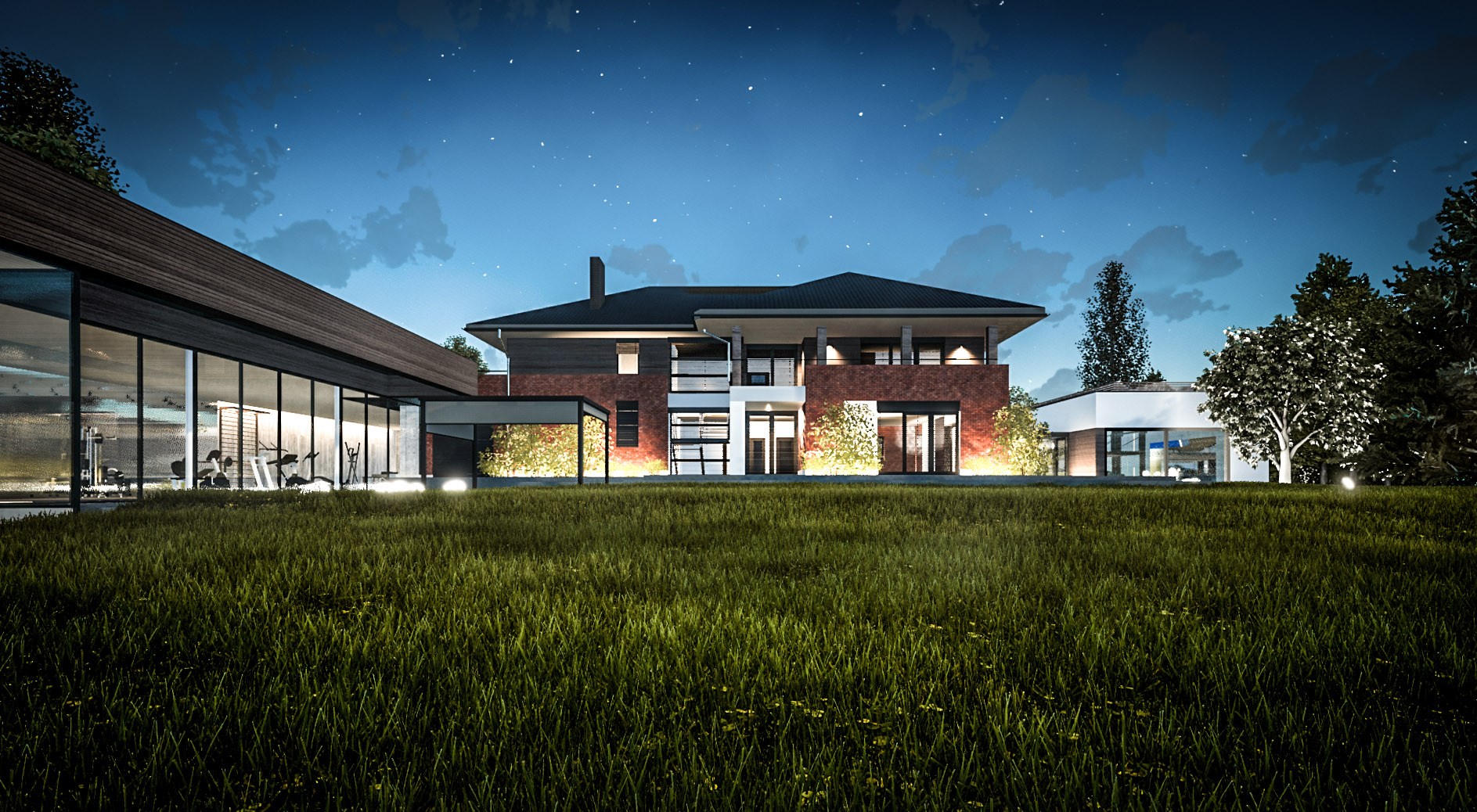 The SPA building is a long cuboid, that slopes down same as the slope of the terrain. From anywhere inside the building you can go directly to the terrace or green grass. In summer, thanks to the sliding system of glass facades, it will be possible to have a natural extension of the beach by the pool in the garden.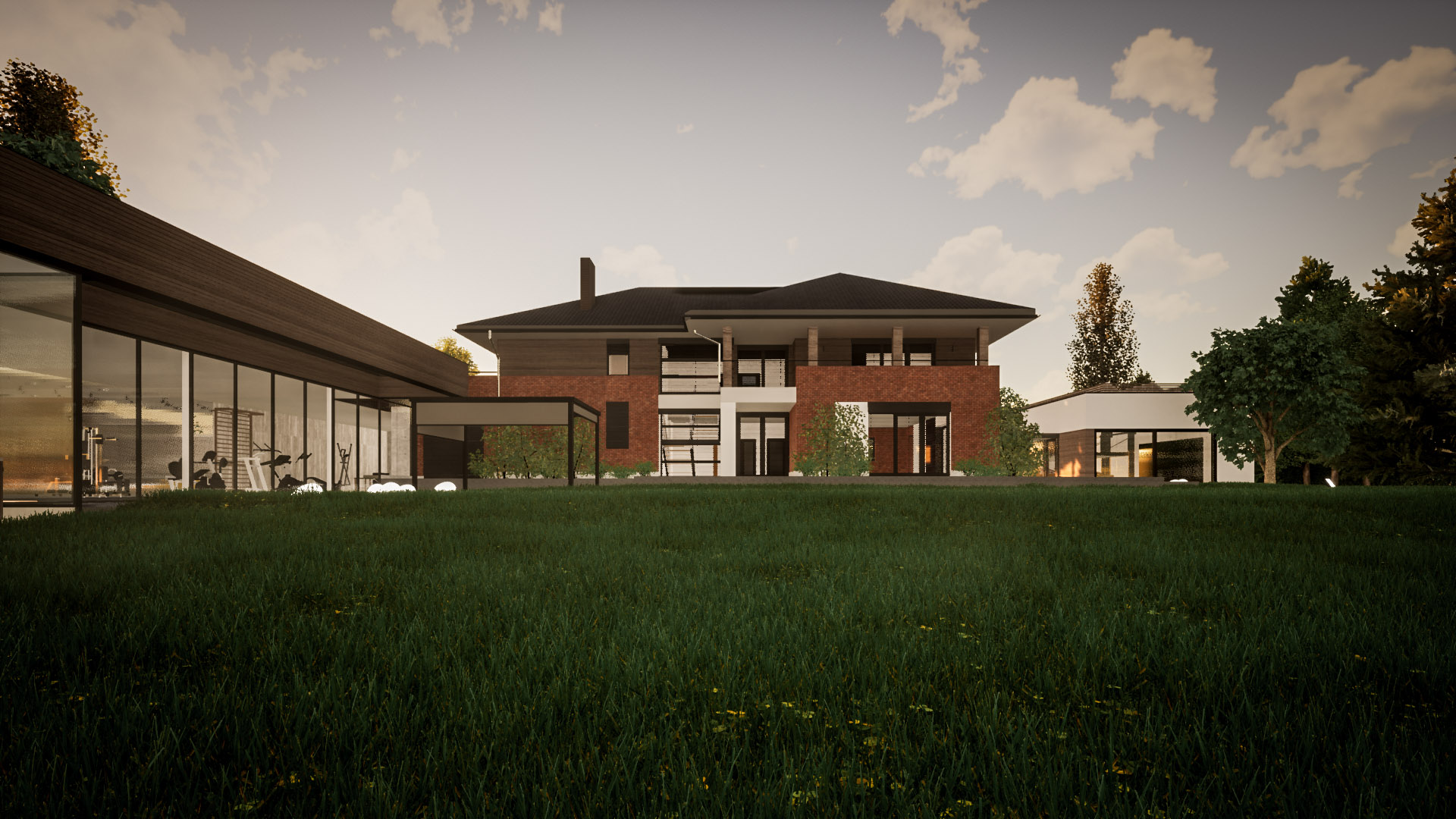 Both shapes refer to the existing house elevations in terms of their height and materials. Simple blocks fit perfectly into the plot, creating a background for the garden on the one hand, and an interesting form of development on the other. Furthermore, the existing building solid is clearly separated from the designed ones by the glass connectors. In addition, the connector between the house and the garage is also a passage between the front of the plot and the garden.