Wojciech Sumlet
Marta Lichaczewska
Anna Czyż
Tomasz Folwarski
concept work
construction project
#public space
#commercial
#interiors
#3D inventory
The Intergenerational Integration Centre is a public building, reconstructed from an existing building at Tkacka Street in Prudnik.
The building itself, before reconstruction, and the surrounding buildings, constitute an aesthetically unattractive and unrepresentativea area, despite its proximity to the city centre. The project involves rebuilding and extending the existing body, as well as changing the land development, adding green and recreational areas.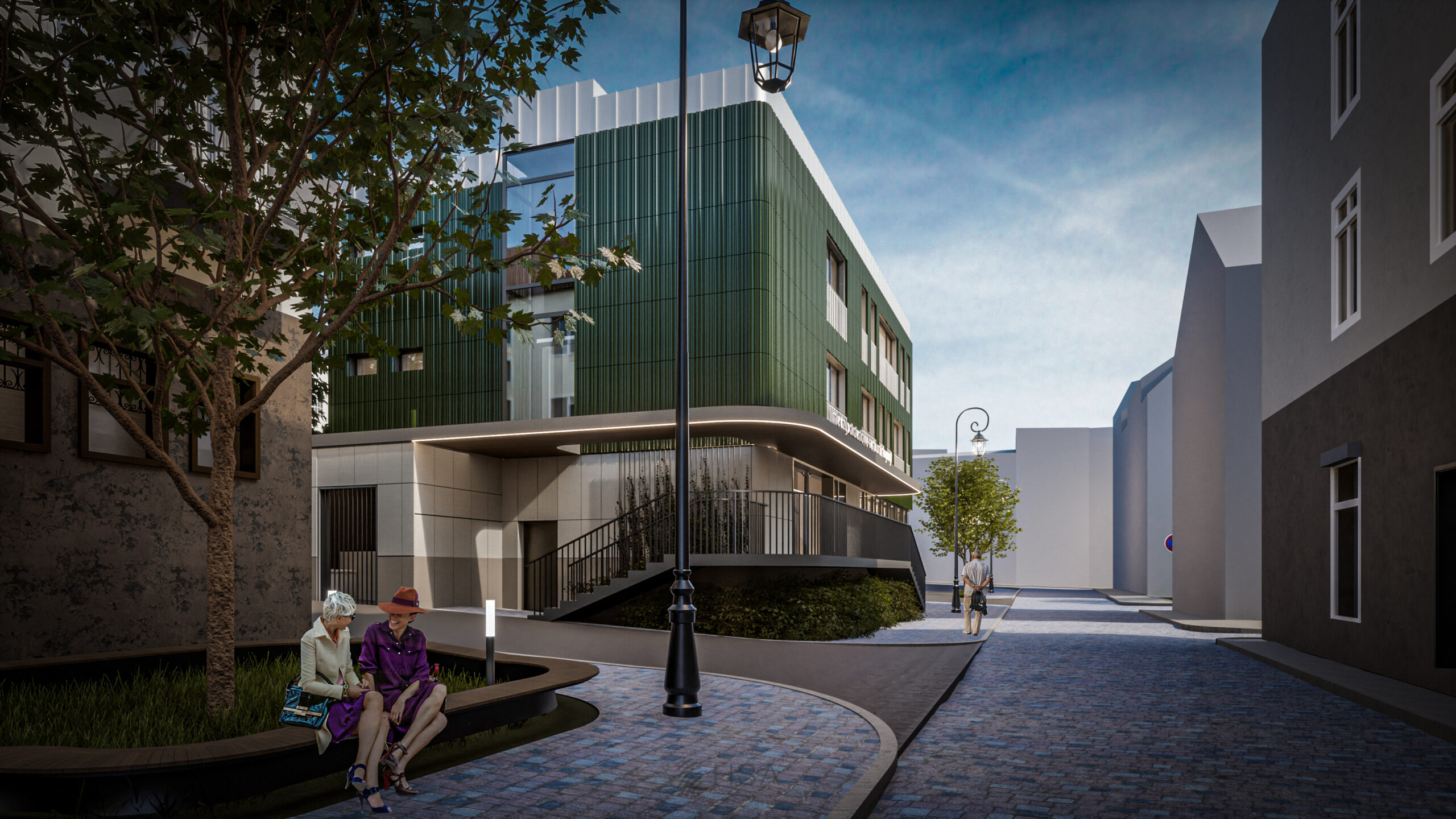 The volume of the designed building is a contrast to the surrounding buildings, yet it refers to the existing form and traditional materials. The projection of the existing building is based on a rectangular plan, with its longer side facing Tkackiego Street. The façade is divided into a part of the ground floor, cut off by a canopy, with modern concrete slabs, and the proper part covered by ceramic tiles with vertical articulation. In addition, the rounded corners give the building a soft character. The inner courtyard is adapted for the disabled, and contains a number of amenities.
The entrance to the building is designed in such a way that invite people approaching the building from different directions. The main entrance remains in the same place. In addition, we designed an entrance area for the disabled on the south side, with direct access to the lift. The rounded corner and the canopy are eye-catching, combined with the greenery designed additionally makes the space more attractive.