Sidzina, Bystra-Sidzina Commune
Suski County, Lesser Poland Voivodeship
Jacek Baran
Piotr Gędziorowski
The rebuilt building is an old school in Sidzina, a few hundred meters from the Zubrzycka Pass. It is located at an altitude of 813m above sea level. The school was built in the 1950s by residents of neighboring hamlets so that children would not have to go 7 km to the school one way.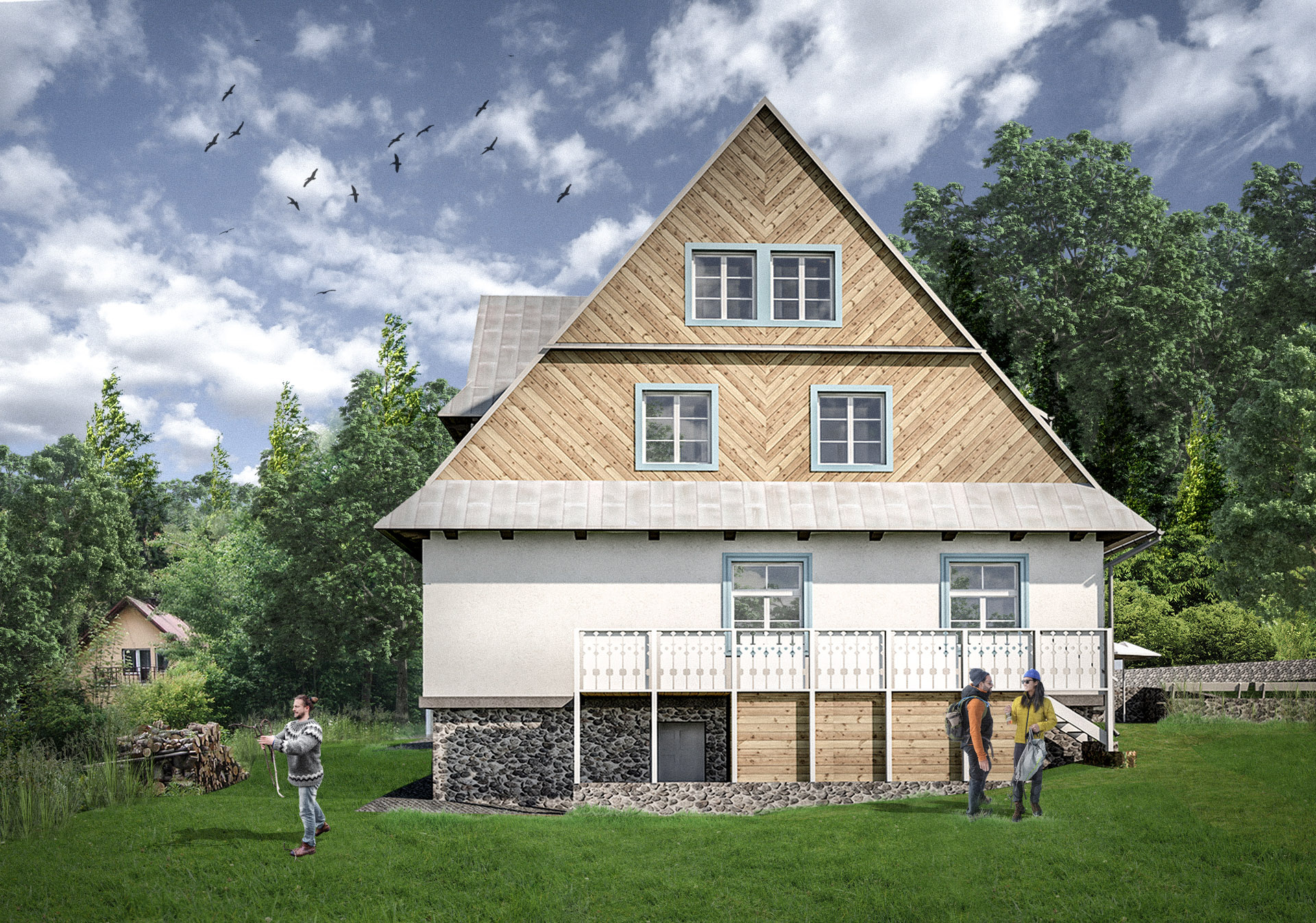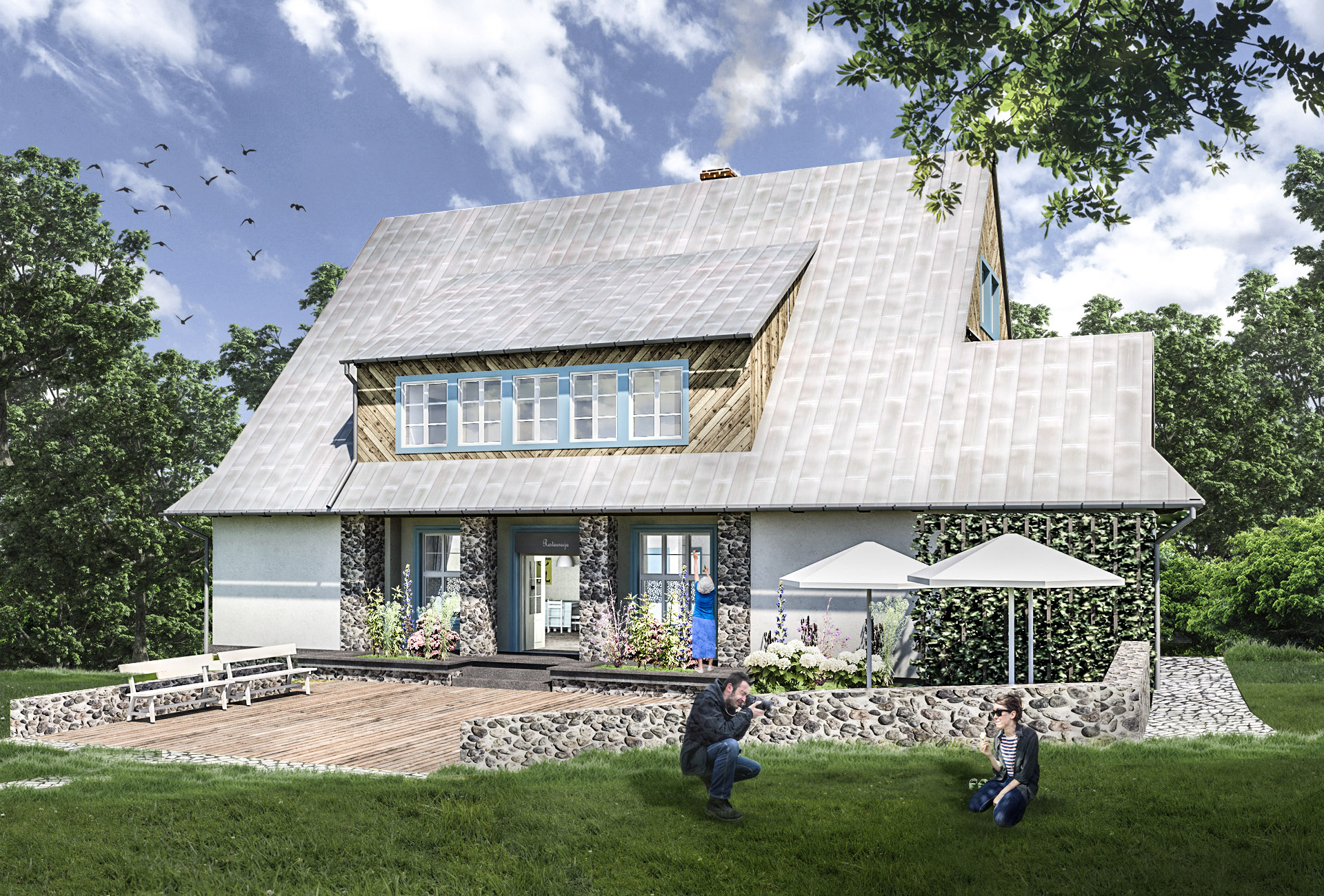 The created project included renovation of the facade and reconstruction of the cellars and the ground floor of the building for the purposes of the restaurant.
The facade design assumes the preservation of thermo-modernization combined with the preservation of as many original details as possible. Window frames have been added, emphasized with ultramarine traditionally used in the area.
The original form of the building in an excellent way combined local crafts, traditions, requirements for educational buildings of the 1950s and construction technologies taken from cities, such as Klein ceilings.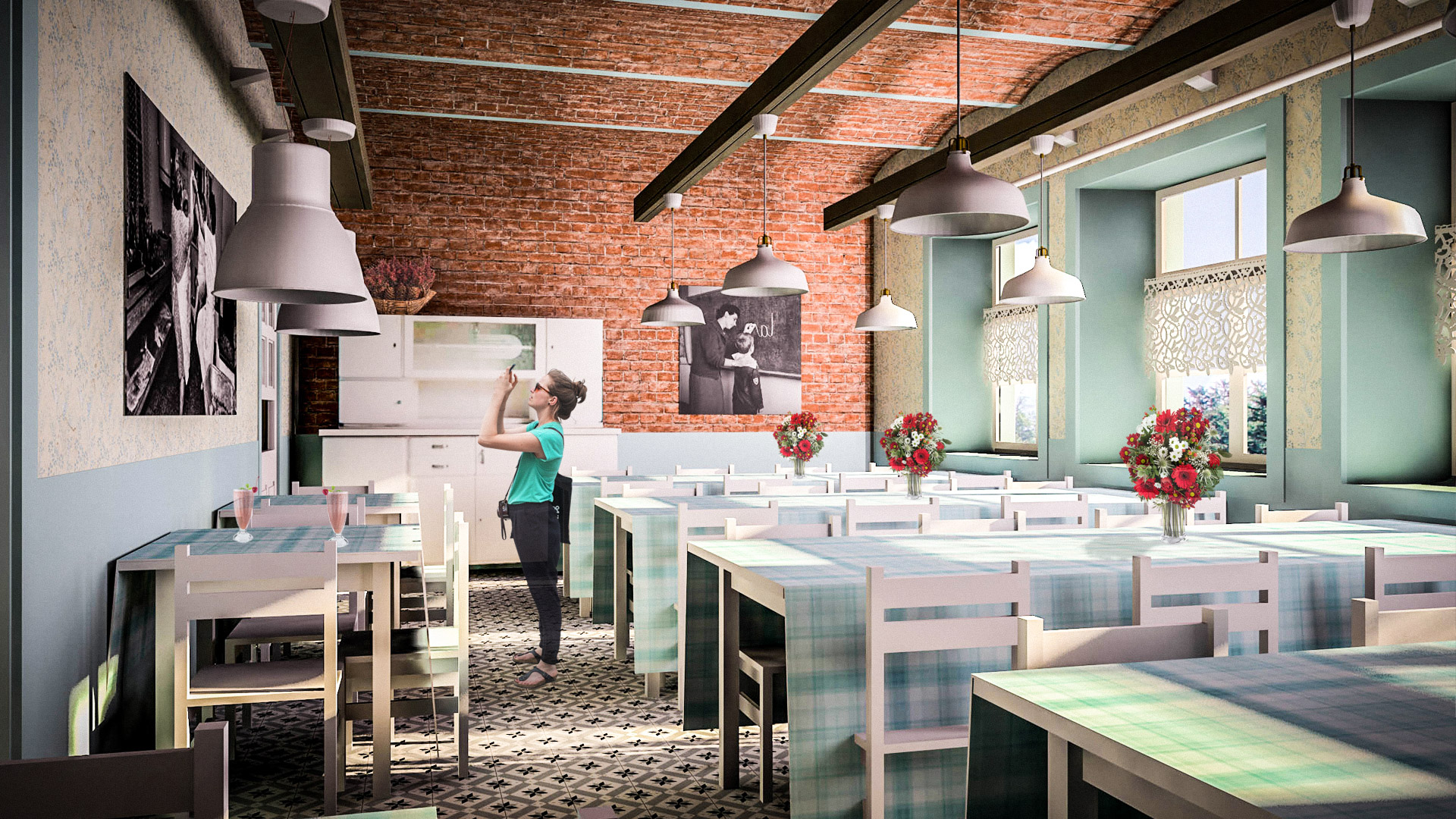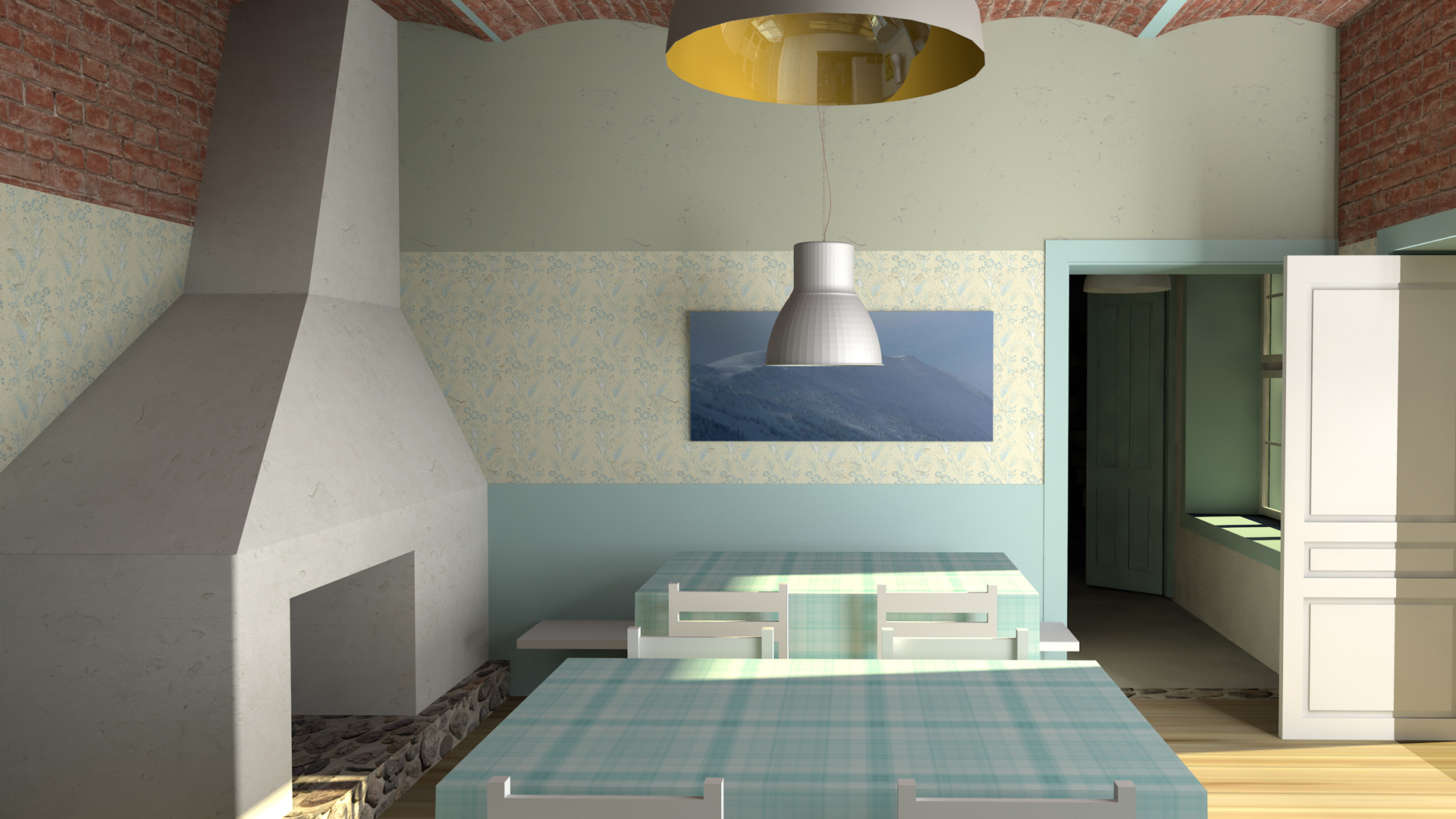 The interior design of the restaurant tries to integrate the tradition of the former school and the nature of the Beskid shelter, from where you can make trips to the nearby Babia Góra.