Warsaw, Nowy Świat Street
work for a competition organized by the University of Warsaw
Wojciech Sumlet
Anna Czyż
Maciej Pitek
concept – Competition work for the subject: "Construction of a building on the main campus (upper courtyard)" implemented as part of the Multi-annual Program entitled "University of Warsaw 2016-2025"
#commercial
#public space
#interiors
The building is located in the courtyard of the main campus of the University of Warsaw. In a visual form, the building centers the polar goals outlined by the organizers: it is a landmark that attracts the attention of passers-by and emanate modernity, while on the other hand it humbly fits into the noble surroundings of the Tyszkiewicz-Potocki and Czetwertyński-Uruski palaces.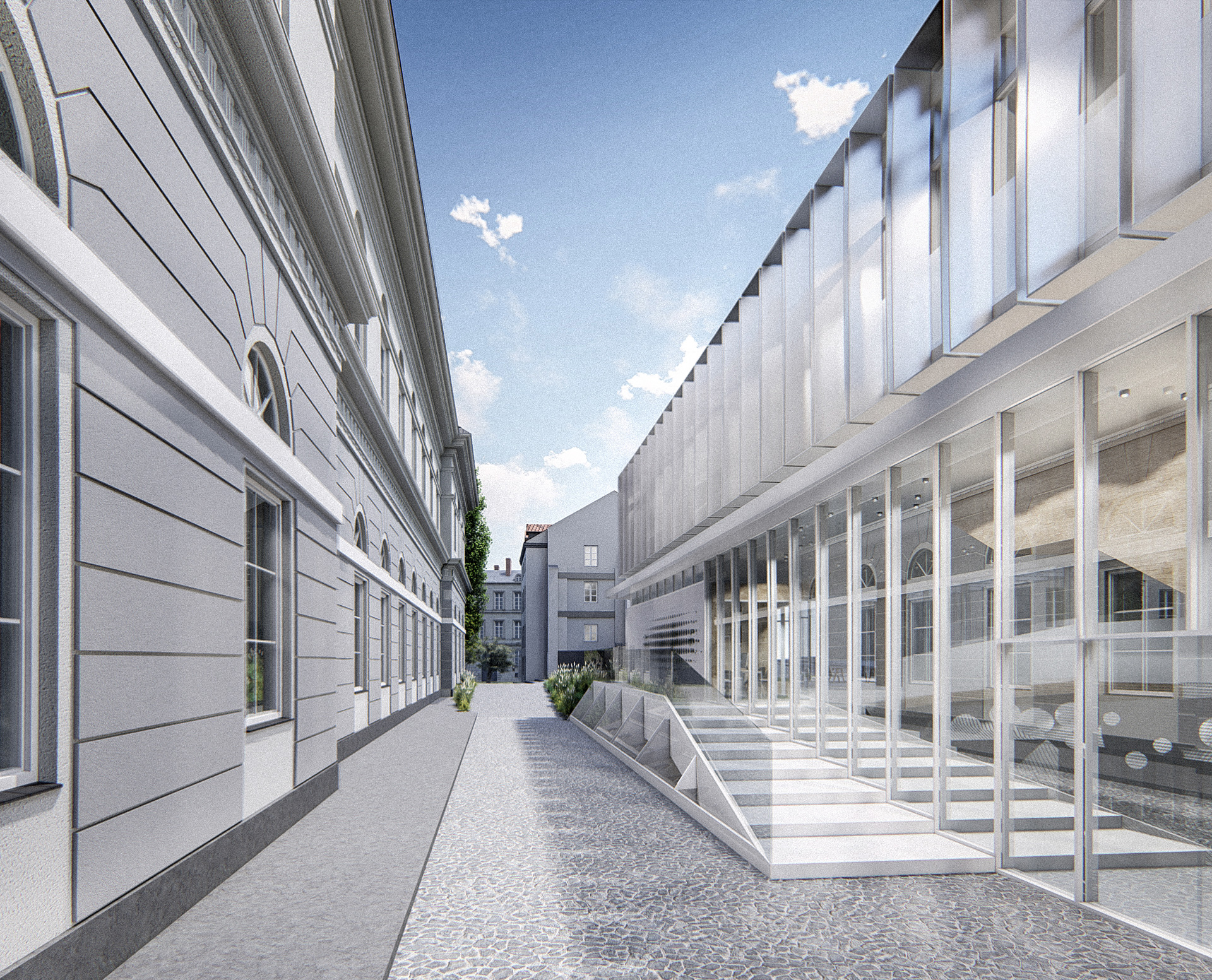 The facade is made of reflective glass and razor blades of anodized aluminum, which give it rhythm, depth and visually enliven.
The cafeteria roof on the garden side is made of glass with photovoltaic printing.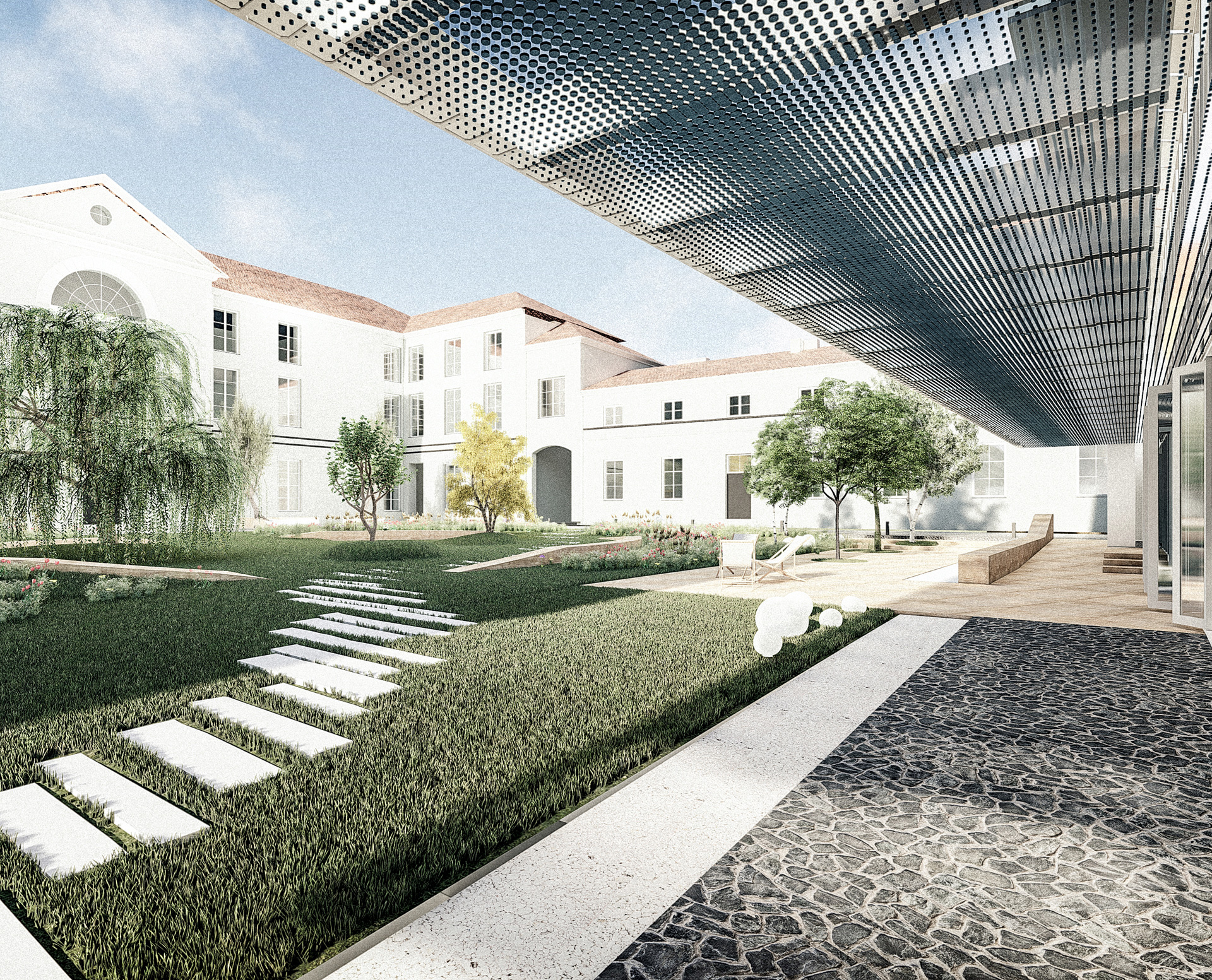 Almost half of the building's surface is hidden underground.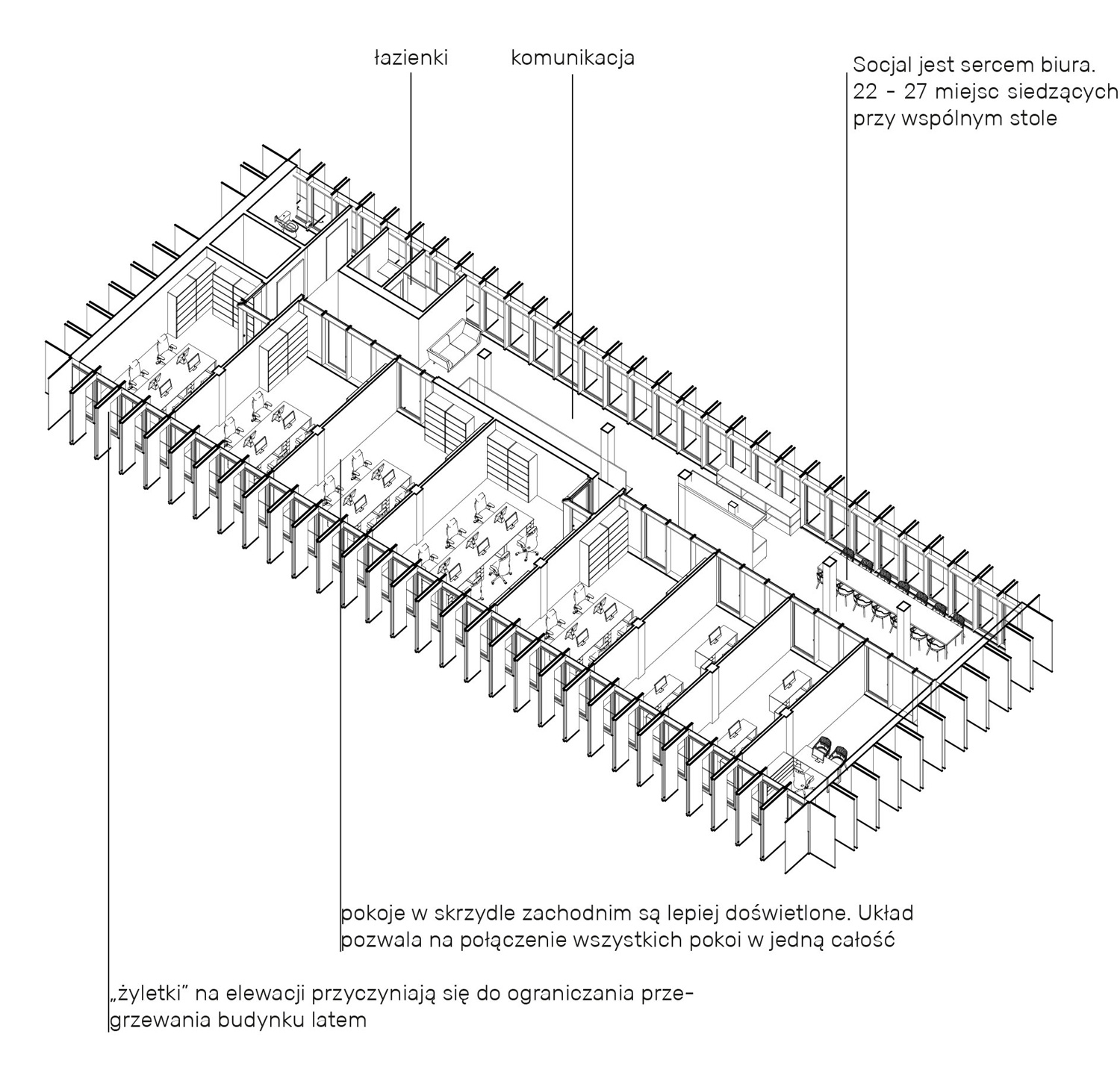 First floor – part for University of Warsaw administration employees.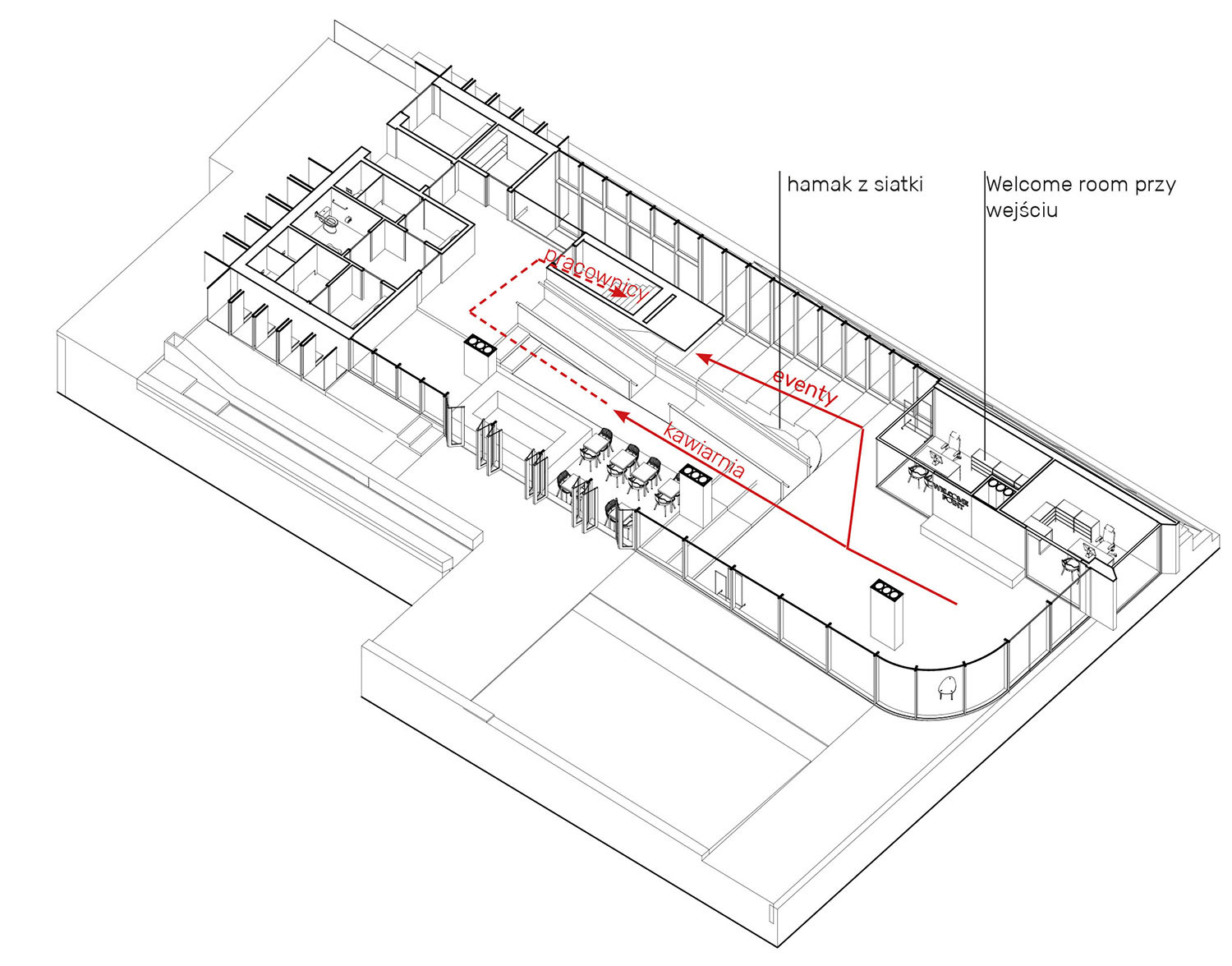 The ground floor – Open space sets two directions. Down the wide stairs you go to the event zone – workshops, conferences, sessions. To the left one goes towards cafes, toilets and employee offices.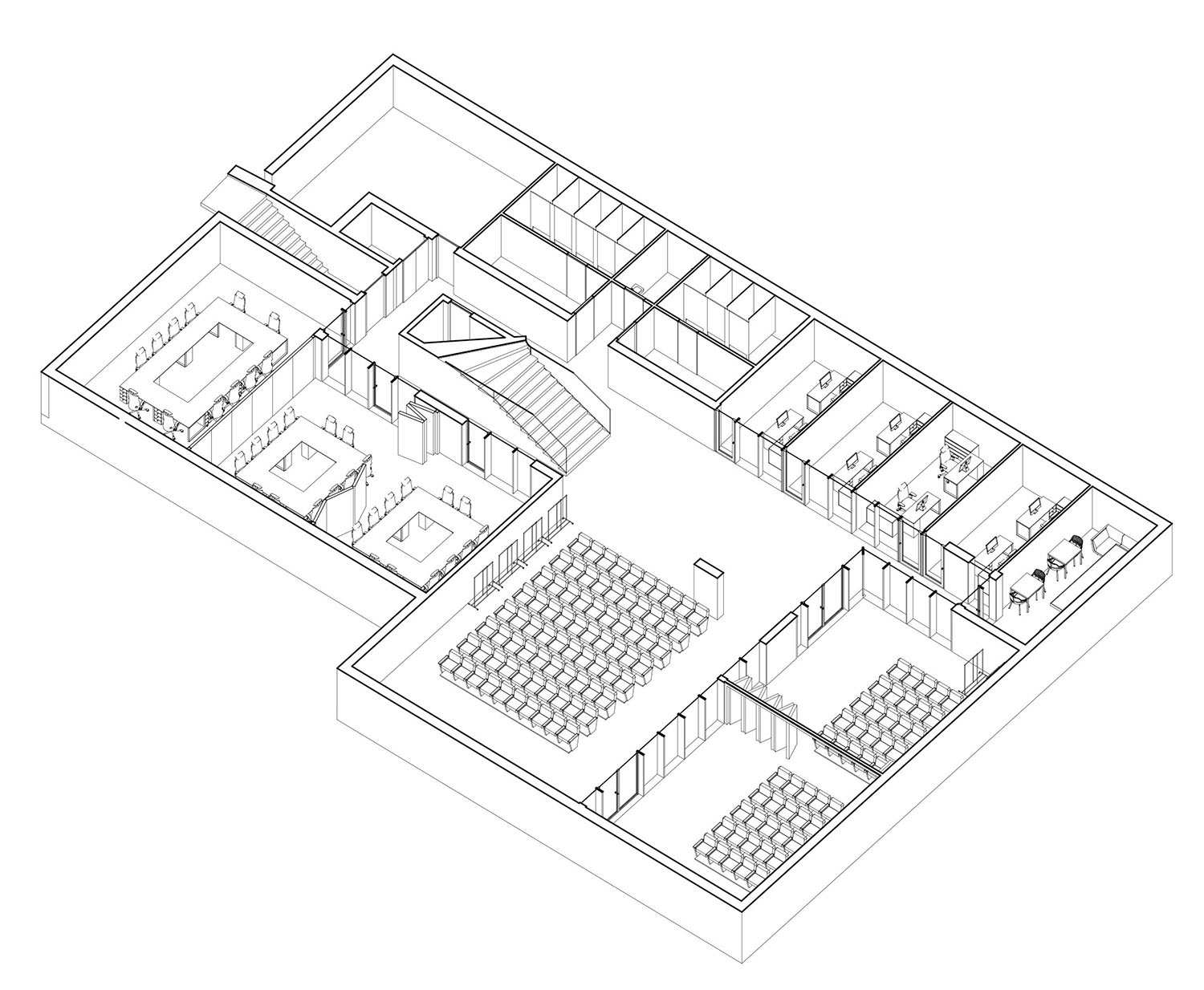 Underground: hall, two conference rooms, three workshop rooms, guest rooms of professors. Despite being located in the underground part, all rooms have direct or indirect access to daylight.
The ground floor is a large hall in an open form, in which there is a "welcome point" welcoming Polish and foreign guests of the University of Warsaw. A cafeteria is located there.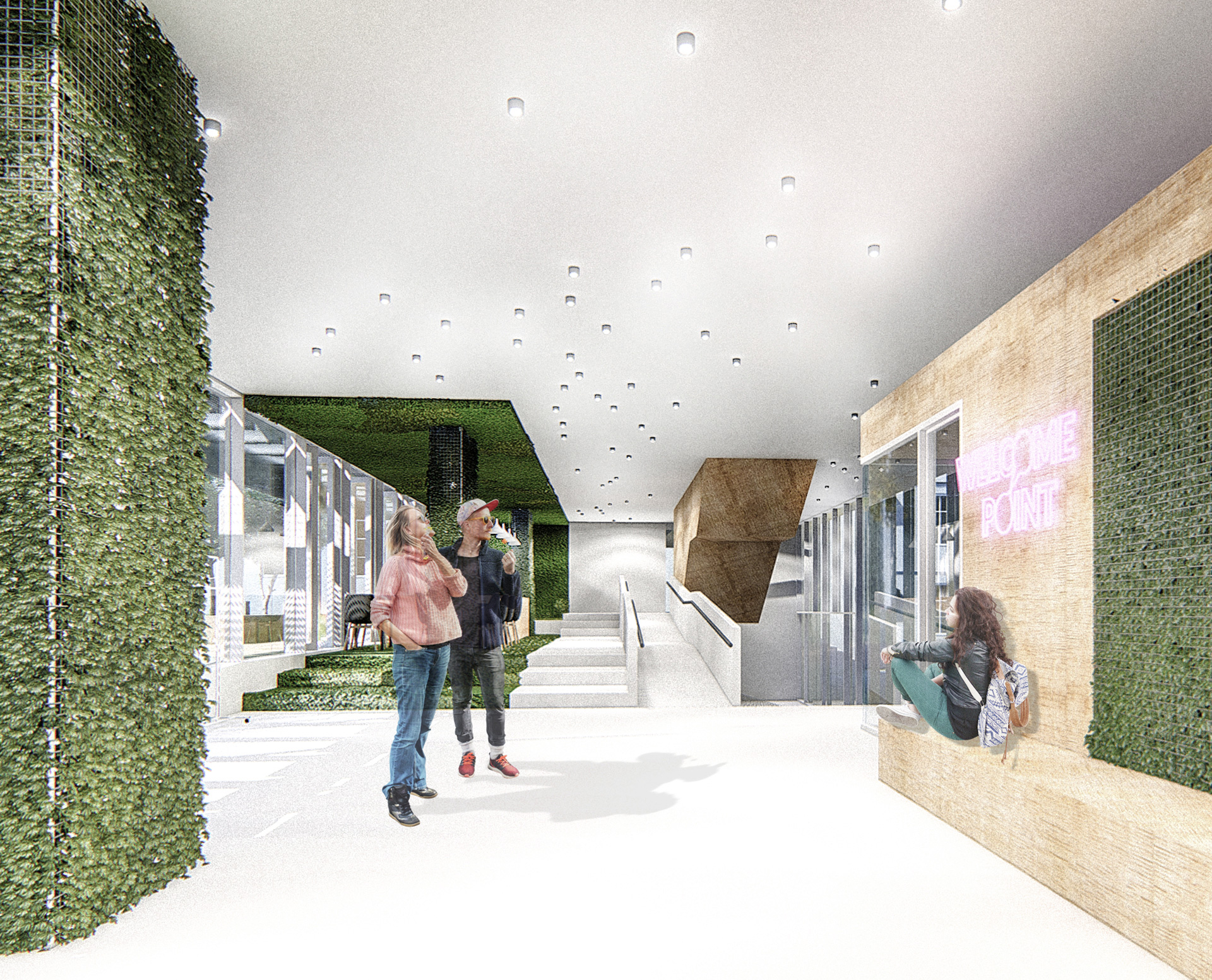 The first floor is the University of Warsaw administration offices.