Wojciech Sumlet
Maciej Pitek
Dawid Stanek
Mikołaj Zamaryka
Wiktoria Surgota
#refurbishment
#3D inventory
#video
Virtual simulation of the Stalowa Wola City in 1939. The presentation is prepared as a video, with a detailed reconstruction of the characteristic elements of its infrastructure and art deco architecture. Stalowa Wola, as one of the main centers of the Central Industrial District (COP), is an important point on the map of the history of Polish architecture, due to its unique and modern approach to function and aesthetics, different from the then perceived traditionalism.
Stalowa Wola is a symbol of the strong influence of socialist ideologies on creating the entire system of inhabitants' functioning, through residential buildings, factories, ending with parks, squares and the hierarchy of roads.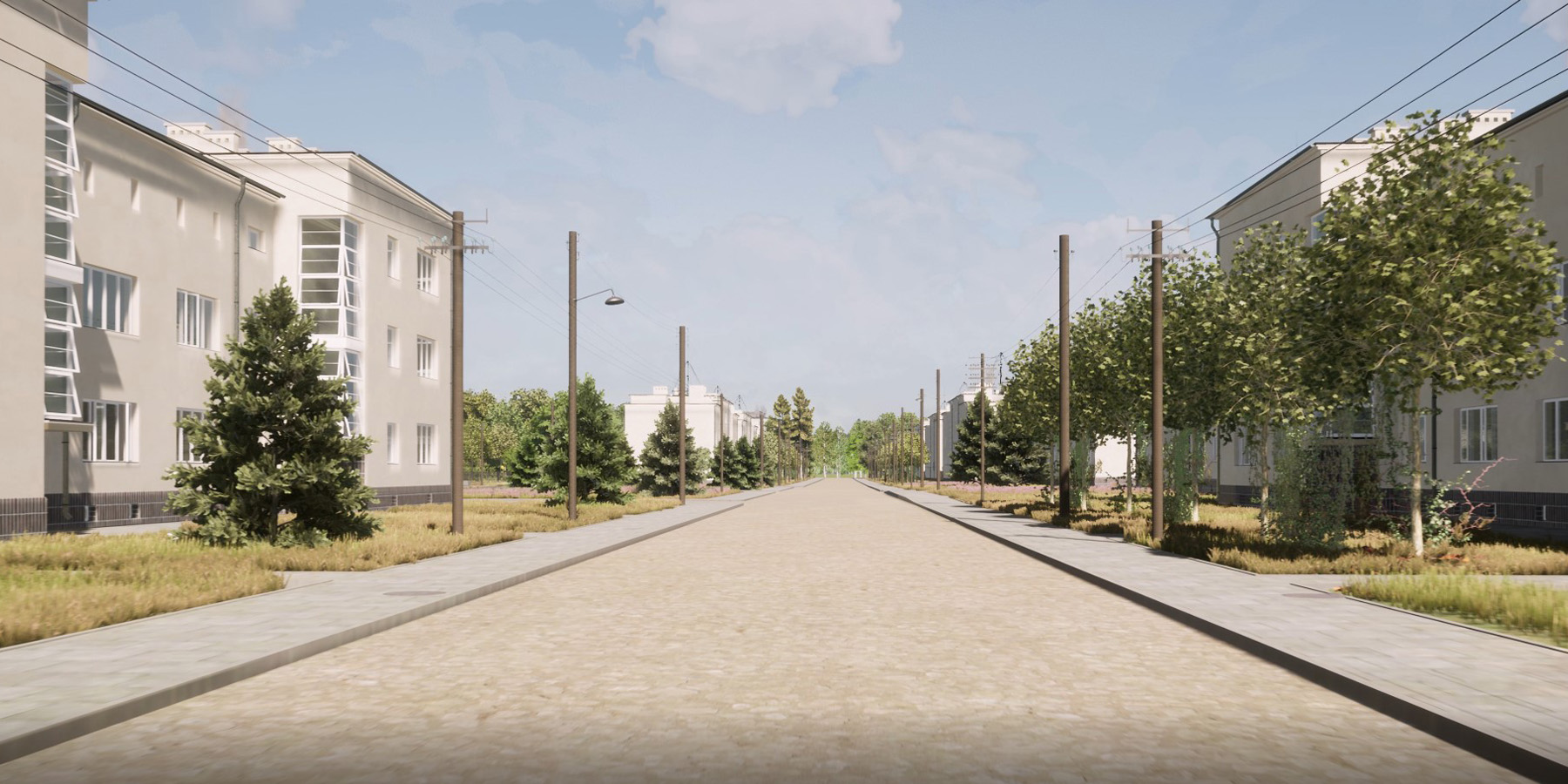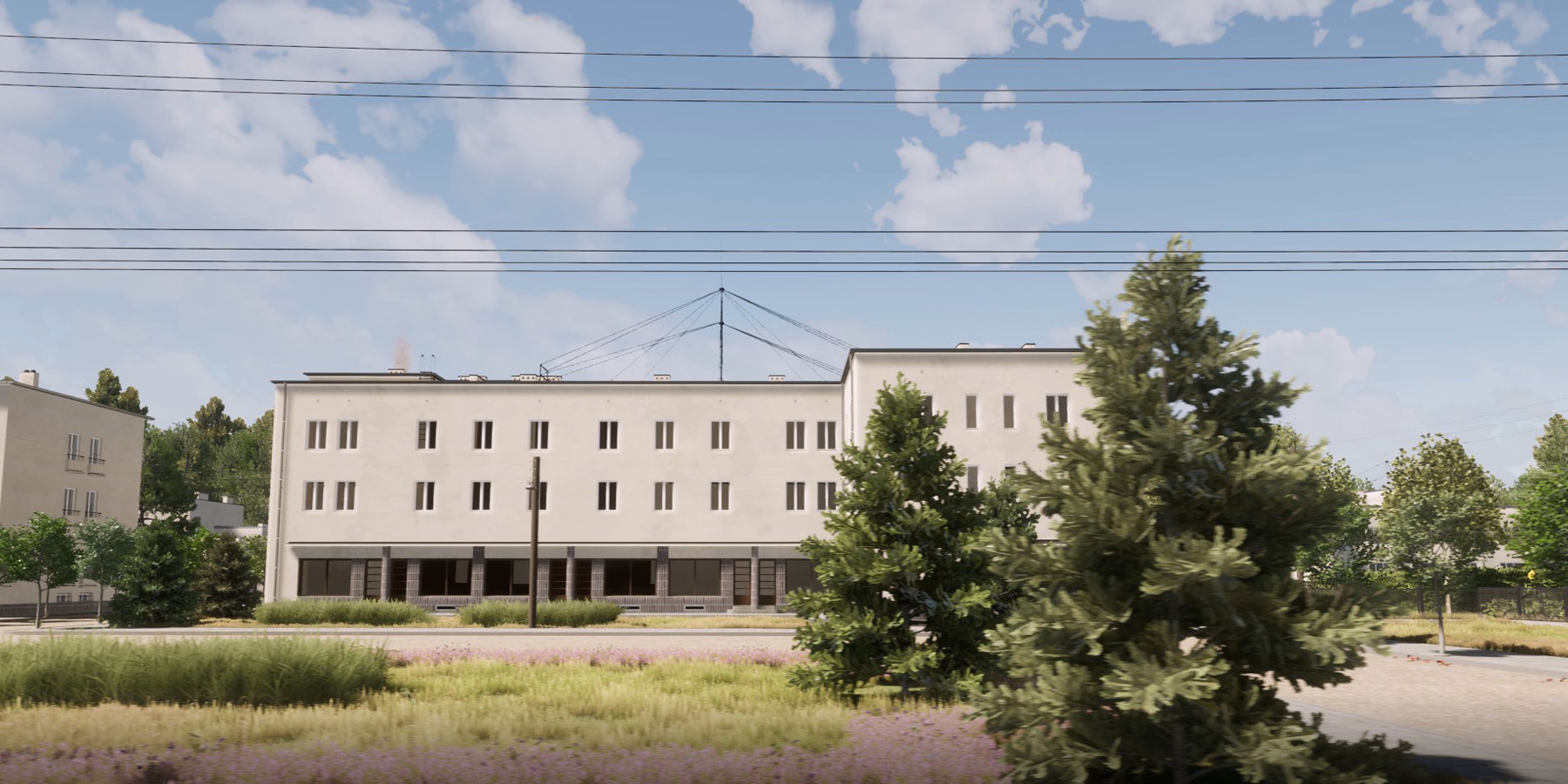 All details have been carefully modeled on the basis of historical source materials: photos, descriptions and literature. Furthermore, the focus was also on the energy infrastructure, fences and vegetation. The virtual 3D model of the city was presented in the form of a video visualization.